I consider Gay Hendricks to be one of my greatest mentors along with Tony Robbins, Brian Tracy and Joe Sugarman. You'll meet him here – and I'll reverse the tables soon with an interview that I make with him. I hope you enjoy this as much as I did!
How Social Media Marketing Can Provide an Endless Stream of Qualified Traffic, Leads, Prospects and Customers for Any Business, In Any Niche with John Assaraf and Mike Koenigs. You can learn more about John at www.OneCoach.com and visit the main Traffic Geyser site to get a trial of our product.
"Mike is an extraordinary man. He's brought me insights on how to reach people on the Internet that are so valuable. This is a man you should deal with. Take advantage of what he has to offer."
Tony Robbins
Download and Watch Mike Koenigs Speaking and Interviews Here's a sample presentation – Content, Campaigns, Community & Cash How Social Media Marketing Can Help You Build a List and Make Money Get More Presentations – Including Live Event Recordings Here Enter your contact information and press the button to get a sample speaking presentation featuring…
Capability Amplifier
My Podcast with
DAN SULLIVAN
Founder of Strategic Coach®
CANCERPRENEUR
How You, Your Marriage, Family and Business Can Survive and Thrive Through Cancer Diagnosis, Treatment and Recovery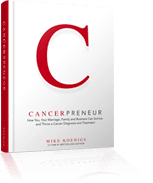 MONEY PHONE
Money Phone: How to Turn Your Smartphone into a Six Figure Money-Making Marketing Machine and Enroll Big Ticket Clients Quickly and Easily with Mobile Text and Video Marketing